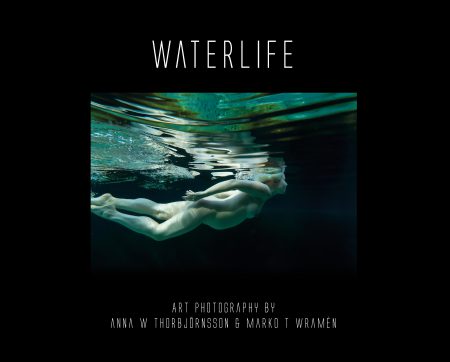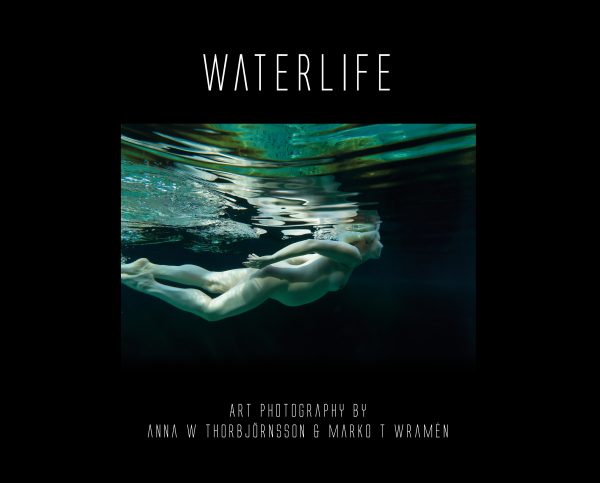 Waterlife
Waterlife
av Anna W Thorbjörnsson och Marko T Wramén
Häftad – 2016 – Engelska och franska – ISBN: 978-91-982425-2-2
Water is life.
Water is the origin of all.
Without water there is no life.
Our planet is a water planet, a waterglobe. Earth is scarce.
When we, as a photographer couple, were expecting our first baby, these facts came to our minds. Our baby was floating in its own water sphere, the only world it knew by then was an underwater world. We travelled to High Springs in Northern Florida, USA, where a vast underwater river system reaches the surface of earth in form of springs. In these springs, warm clear water flows out of caves and into a river. These water-filled holes in the surface of our planet reminded us of uterus – the uterus of our world, where life, water, comes out into the world.
Taking photos of Anna under water in these springs, carrying our baby in it's own water sphere, is our tribute to life, and to water as the origin of all life.
All photos are taken in natural light while breath-hold diving.
Fotograferna Anna W Thorbjörnsson och Marko T Wramén har ett gemensamt
undervattens-konstfotoprojekt Waterlife.
Våren 2016 belönades det i den stora
fototävlingen International PhotoShoot Awards Nude 2016. Waterlife valdes också ut för visning på Festival Européen de la Photo de Nu i Arles i maj 2016. Augusti-oktober 2016 hade man en fotoutställning på konsthallen Kunsthal 45 i Den Helder, Nederländerna.